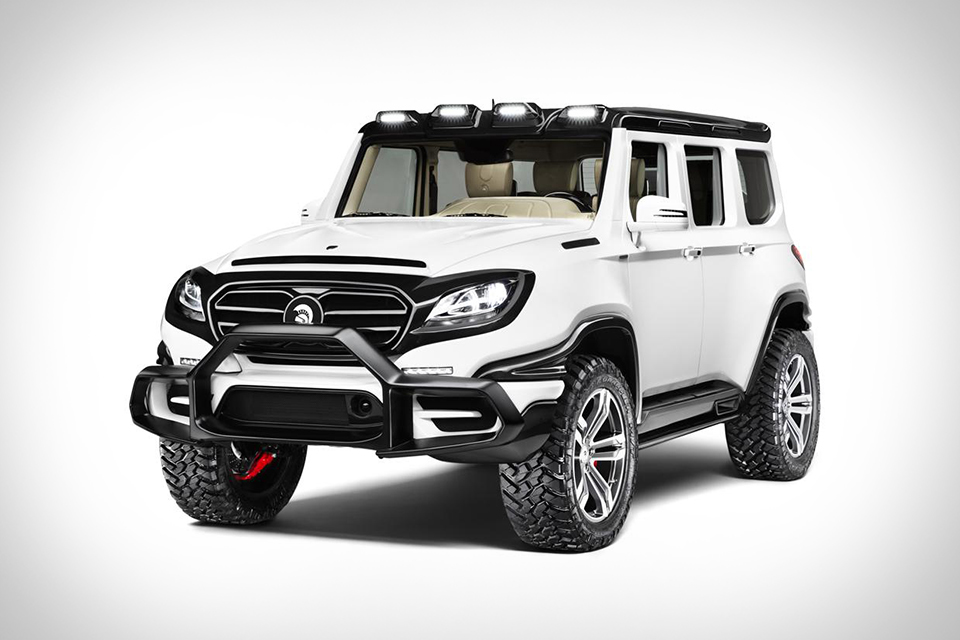 The Ultimate SUV?
Don't be surprised if you've never heard of Ares Design or the Ares X Raid, which by the way looks like the love child of a Toyota Land Cruiser and a Mercedes G Wagon. The company was founded in 2014 by Dany Bahar, the former boss of Lotus, and they've come up with an SUV that makes a top of the line Range Rover look cheap. The company has only just now started to build and complete orders. The X-Raid is essentially a coach-built, custom made SUV with monstrous power, designed and assembled in its new Modena, Italy factory. Where else……..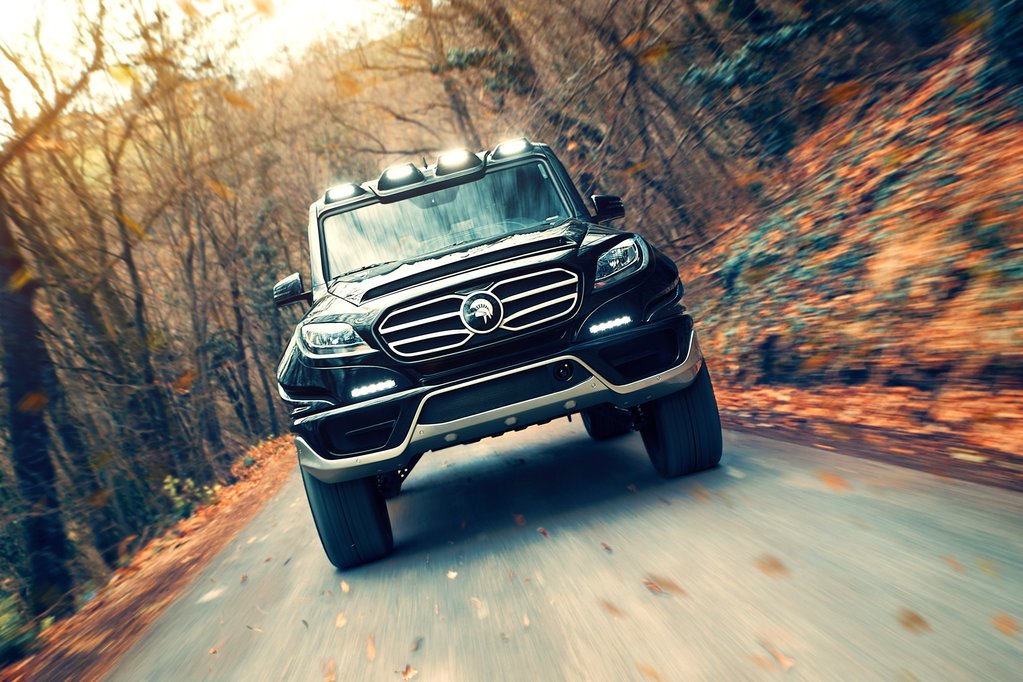 Ares takes a Mercedes-AMG G63 and radically reworks it adding a 5.5-liter, twin-turbo V8 engine pumping out an astounding 760 hp. The G63 only makes 563 hp, that's a 158 hp deficit and  with a 5,961 lb curb weight to drag around, still manages the dash to 60 in 4.8 seconds. The Ares X Raid's body is made entirely of carbon fiber and aluminum, saving over 400 pounds from the standard G63 on which it's based. Based on these numbers we would expect it to blast from 0-60 in the low 4 second range and onto 100 mph in under 11 seconds. Top speed is limited to 155 mph which is probably a good idea and avoids becoming airborne.
Inside you get a redesigned dashboard which aims to give the X-Raid a less utilitarian, more luxurious feel along with two VIP seats in the rear that are separated by a center console and armrest. Everything is covered with the usual high-end materials, including Nappa leather and lots of carbon fiber trim. The Ares X Raid has a much wider and more athletic stance than a stock G-wagon, and adds big custom 22? wheels to highlight this. All hard edges of the G63 are gone, replaced by softer rounded corners giving it a less militaristic feel. The only problem we see is the enormous spare tire on the back door blocking most of the visibility.
As you'd expect with any custom built G63 with a factory-level design and quality and interior to match, it's not cheap. The Mercedes-AMG G63 is a pretty expensive lifestyle purchase at more than $140,000 to start, the G65's start at a whopping $218,825 base price. A brand-new X-raid, however, can be had for an eye watering $539,000 and you can expect to have it in your driveway in as little as six months.
Simply put this is the most badass SUV on the planet.