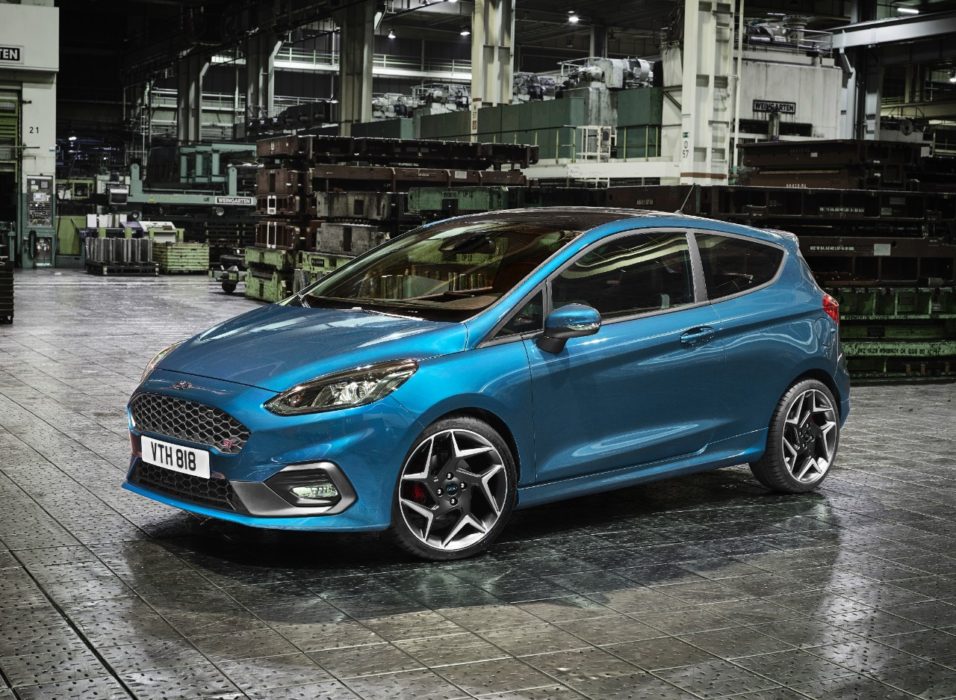 Ford has revealed the 2018 Fiesta ST, which will be powered by an all-new 200 hp, three-cylinder, 1.5 liter EcoBoost engine ahead of it's appearance at the Geneva Motor Show. It's a first for the 3 cylinder to appear in a performance based Ford and it also also features Drive Modes that adjust engine, steering, stability controls and even exhaust sound for optimised driving. Add Electronic Sound Enhancement and active exhaust valve to amplify the sound of three-cylinder engine that also features cylinder deactivation to reduce emissions.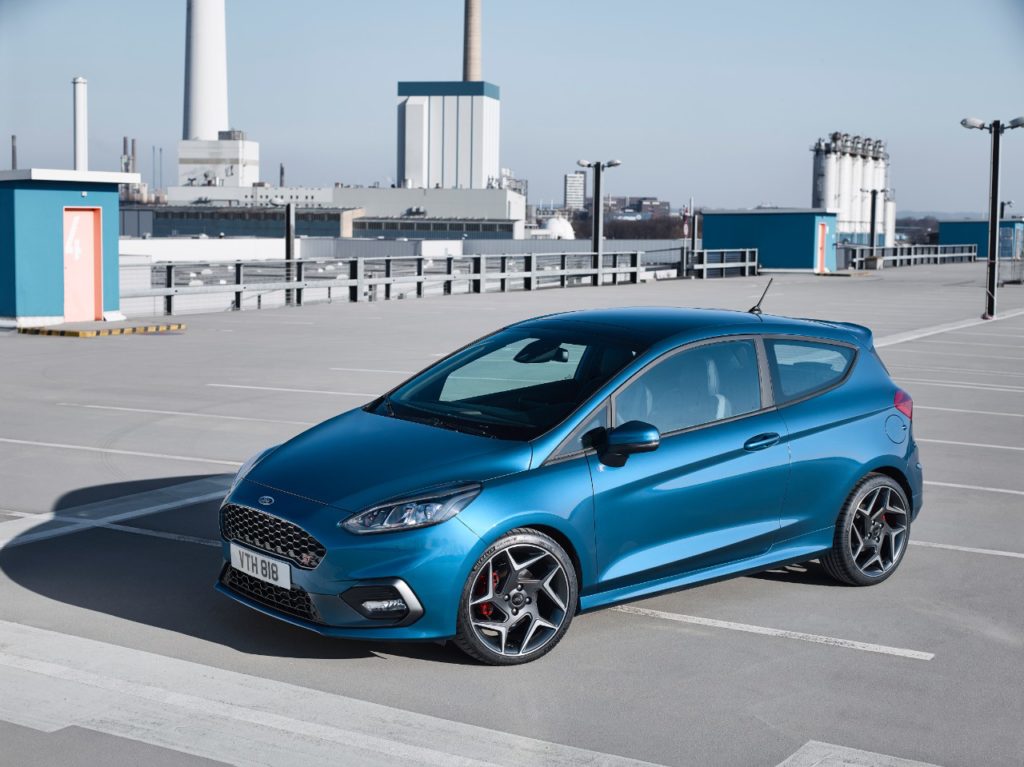 All-new 1-5-litre EcoBoost engine
Part of Ford's EcoBoost range of gas engines that also includes the multi-award-winning 1.0 liter EcoBoost, the all-new 1.5-litre EcoBoost engine uses technology including turbocharging, high-pressure fuel injection and Twin-independent Variable Cam Timing to deliver optimized performance and fuel efficiency.  The new 1.5-liter three-cylinder EcoBoost engine produces 200 hp and 214 lb-ft of torque. Ford estimates it will hit 62 mph in 6.7 seconds, but we think it will be faster. The engine's three-cylinder architecture delivers naturally high torque at low rpm. Performance is further boosted by a new turbocharger that uses an optimized turbine design to build boost pressure faster and minimize lag for a more responsive and fun driving experience.
New Drive Modes
Selectable Drive Modes add even more versatility for the next generation Fiesta ST, enabling drivers to optimize the driving experience to suit scenarios from school run to the race track. Sport mode changes the engine mapping and the throttle pedal response is sharpened. Active noise control valve open puhing a sporty exhaust note into the cabin. In Track mode, all vehicle dynamics features are tuned for the fastest possible lap times, traction control is disabled and ESC interventions are set to wide-slip mode for hard circuit driving
The agile and responsive Ford Performance-tuned chassis will be supported by enhanced Torque Vectoring Control technology that improves road holding and reduces under-steer by applying brake force to the inside front wheel when cornering. Three-mode ESC will enable drivers to choose between full system intervention; wide-slip mode with limited intervention; and full system de-activation.
It's All Grown Up
The new Fiesta ST has a more refined look, with its striking mesh grille along with oval-shaped headlights taken from the 2018 Fiesta. The ergonomic Fiesta ST interior will feature supportive Recaro seats and a flat-bottomed steering wheel. Exterior color options will include new Liquid Blue and the Fiesta ST will feature exclusive 18-inch alloy wheels.
Ford's SYNC 3 communications and entertainment system will enable Fiesta ST drivers to control audio, navigation and connected smartphones using simple, conversational voice commands. Compatible with Apple CarPlay and Android Auto™, SYNC 3 is supported by floating, tablet-inspired touchscreens up to 8-inches that can be operated using pinch and swipe gestures.
The next generation Fiesta ST also will be offered with a high quality B&O PLAY Sound System for a high-end audio experience – among features Ford first announced last year for the next generation Fiesta.
The new Fiesta ST will make its global debut at the Geneva Motor Show next month. It will be available globally in three and five-door body styles starting early 2018. So far, no information has been given regarding a U.S. market launch.