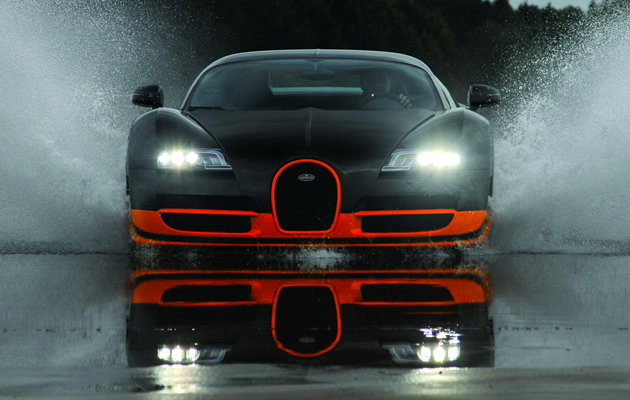 So you win the lottery, pay the taxes and you want to buy a Veyron, and the nagging question in the back of  your mind is ' How much does it cost to own a Bugatti Veyron?' Well in a word expensive. You might want to re think it and buy a Ferrari 488 instead.
If you have too much money for your own good, then here is a breakdown:
First you have to buy the car. That's going to cost you around 2,500,000 (MSRP for a Veyron). Then the bils reall start to rack. This is not a car to drive down to your local Midas with a $29.95 oil change coupon in your hand. Some have seen yearly running costs at around $300,000 a year!
Bugatti ask for a down payment of $350,000 just to order it. You could buy a house for that instead.
If you decide to lease one then the monthly lease payments are $24,000. That's like buying a Ford fiesta ST every month! There are a few rules that you will have to be aware of however, for instance you can only drive 2500 miles a year which is 6.8 miles a day and the lease is a max of 5 years.
Now the car is built in Molsheim, France, so if you live in the US they will need $40,000 to deliver it to your door.
Now you will need insurance and a little shopping around might pay dividends however, expect a monthly premium of $2,500 to $3,800 which is over $30,000 a year.
Gas prices have fallen and the average price is but $2.26 per gallon. The Veyron drinks gas at a massive volume especially if you use all of that 1,200 hp. City gas mileage is 8 and highway hovers around 13. The tank holds 26.4 gallons so each fill up will cost $60. If you lease then your gas will cost you $706.25 for 2,500 miles. Perfect if you only need to drive to the grocery store 3.4 miles away.
After the car is delivered you are contracted to take care of certain maintenance items including routine annual maintenance costing $20,000, detailing services around $10,000, a wheel and tire replacement every 10,000 miles that comes with a price tag of $50,000.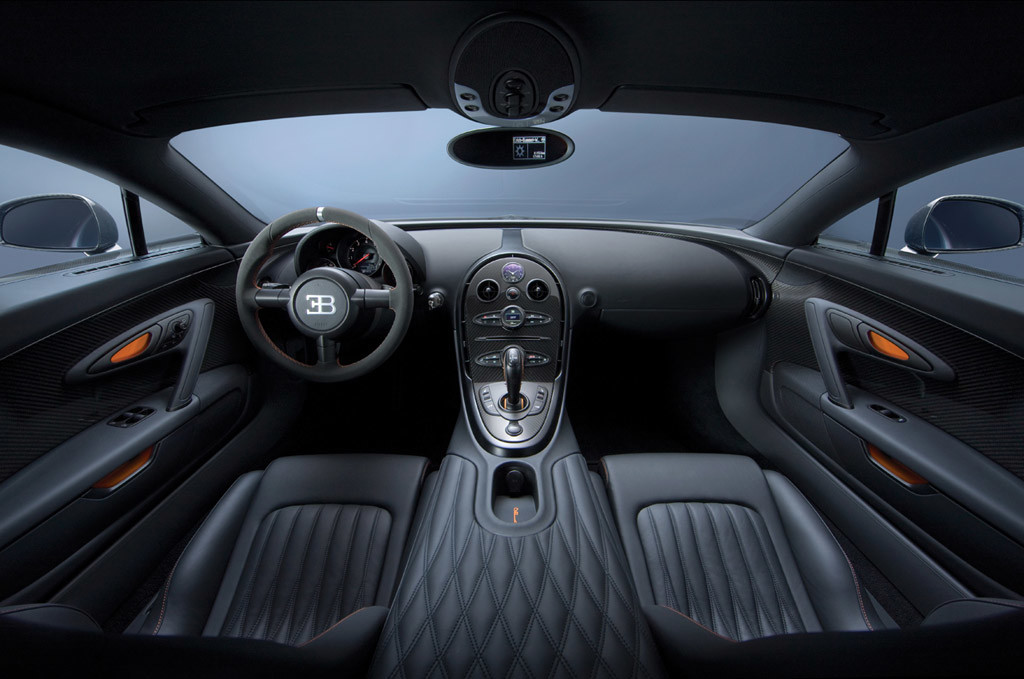 TECHNICAL DETAILS
Cylinder capacity
8 liters
Power output
1,200 hp at 6 400 rpm
Max. torque
1,106 lb ft @ 3 000-5 000 rpm
Gearbox
7-speed DSG
Top speed
267.8 mph
ACCELERATION
0 – 60 mph
2.5 sec
0 – 120 mph
6.7 sec
0 – 180 mph
14.6 sec