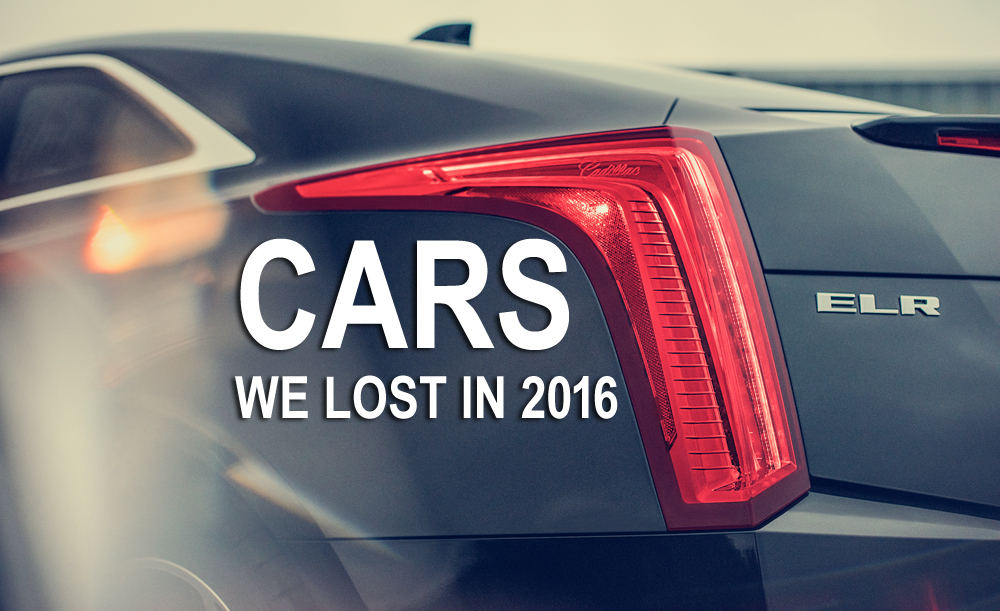 We hope to test many new cars in 2017 including newer versions of cars we tested last year. Some will come as a surprise to some and some are simply icons, others probably deserve to die based on poor sales or got pushed out due to changing market demand. 
Let's look back and remember all the cars we lost in 2016. 
BMW Z4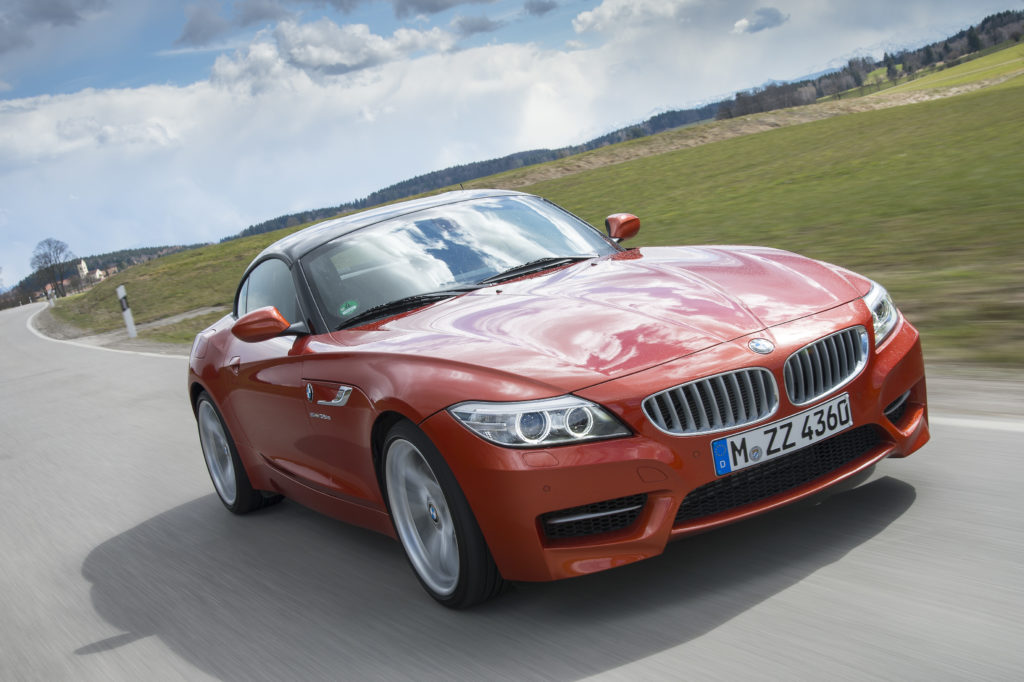 The BMW Z4's production came to an end this year as the German automaker gets ready to produce the new Z5. This new sports car will ride on a platform co-developed with Toyota and will serve as a successor to the Z4. The BMW Z4 always sat beneath the Porsche Boxster, the drivers car and the Mercedes SLK , the poseurs car. It wasn't particularly dynamic and lacked vitality. From 2013 the Z4 was powered by a 2.0-liter turbo-four with 240 hp and 260 lb-ft of torque paired to an eight-speed automatic transmission. The Z4 sDrive35is offered a more powerful 3.0-liter twin-turbo I-6 rated at 335 hp and 332 lb-ft mated to a seven-speed twin-clutch automatic.
Buick Verano
Small and midsize sedans are losing favor these days to small compact SUVs so it was inevitable that the Buick Verano was on life support. The Verano is an entry-level, front-drive premium compact sedan that slots right below the midsize Regal. Two engines are available in the 2016 Verano, a 2.4-liter I-4 rated at 180 hp and 171 lb-ft of torque or a turbocharged 2.0-liter I-4 with 250 hp and 260 lb-ft both paired to a a six-speed automatic or a six-speed manual in the turbo.
Cadillac ELR
With its chiseled looks the ELR looked amazing when it was launched but it was a $75,000 car sitting on a Volt chassis. Power comes from an electric drive motor that drives the front wheels with 157 hp in EV mode and 181 hp in extended-range mode. Total system power is 207 hp and 295 lb-ft.
Chrysler 200
Fiat Chrysler Automobiles is focusing on boosting production of its Jeep and Ram products, which means something has to go. The Chrysler 200 sedan will cease production having tried hard to muscle in and make a dent in the Honda and Toyota dominated midsize sedan market. A tough nut to crack. Base 200s have Chrysler's 2.4-liter four-cylinder with 184 hp, 173 lb-ft and a 3.6-liter Pentastar V-6 available as an option with 295 horsepower and 262 pound-feet. 
Dodge Dart
The Dodge Dart joins the Chrysler 200 as part of FCA's plan to shift production to Jeep SUVs and Ram pickup trucks. Built on Alfa Romeo underpinnings, the Dart was available with three engine and transmission options, a 160-hp 1.4L turbo four-cylinder engine, a base engine 2.0-liter four cylinder with the same power and a 2.4-liter I-4 that pumps up the power to 184 hp and 171 lb-ft of torque. 
Dodge Viper
This one is the biggest surprise on the list…how can they kill off the iconic Dodge Viper? Sure it's low volume but we all thought it would stick around for much longer. The 2017 model is the last one and only 22 cars will be made. The Dodge Viper's naturally aspirated 8.4 L V10 engine is the largest car engine currently in production putting out 640 hp @ 6200 rpm and 600 lb-ft @ 5000 rpm.
Hyundai Genesis Coupe
Never particularly dynamic or fast the Genesis Coupe is being killed off. The current design has been around since 2010, but it was refreshed for 2013 with more power, styling updates, and an improved interior.All 2016 Genesis Coupes are powered by a 3.8-liter V6 that lays down 348 horsepower and 295 pound-feet of torque. A 6-speed manual transmission comes standard,  or you can opt for an 8-speed automatic with paddle shifters. The 4 cylinder was dropped.
Land Rover Defender
Production of the Land Rover Defender as we know it has ended. Sadly, as this vehicle has become an icon, produced for over 40 years in it's current form with only minor changes. Defenders have had five, six, and eight-cylinder engines, the 90 Heritage is the last of the breed. This one has a 4 cylinder with develops a modest 120 hp at 3500 rpm and 236 lb-ft of torque from 2,000 rpm, driven through a six-speed manual transmission. 0-60 takes 14.7 secs and it has a top speed of 90 mph.