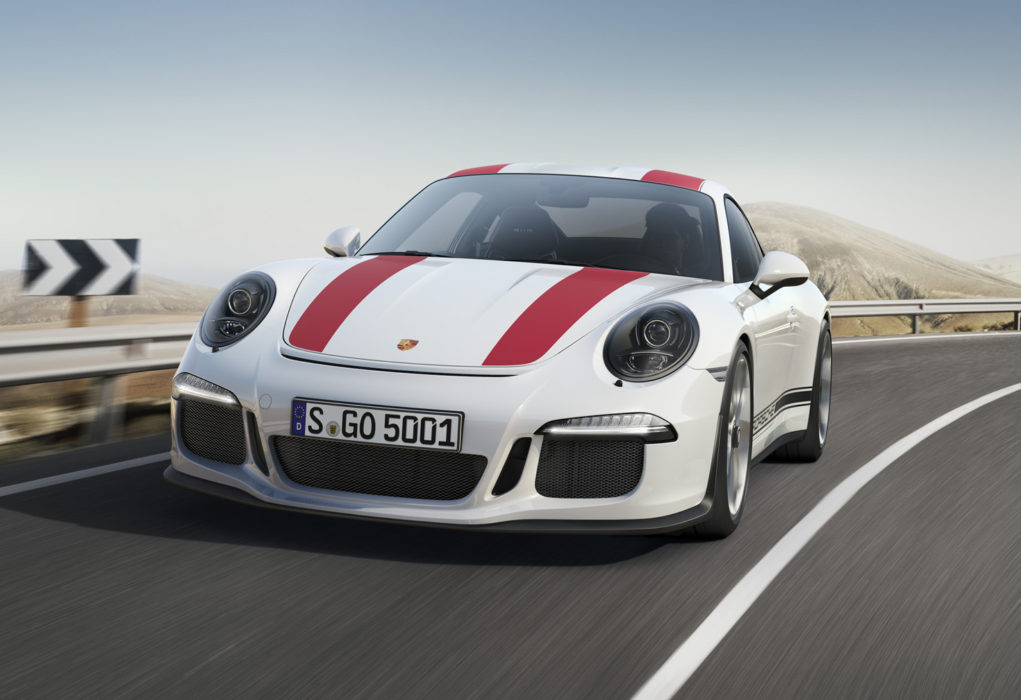 Every year new and enticing cars are launched with the goal of relieving us of our hard earned cash. Some are simply beyond our means but if we had the cash, these are the 5 cars we want to drive now!
2017 Porsche 911 R
The rear-drive-only R will be powered by the RS version of the 4.0-liter flat-six engine. That means 500 naturally aspirated horsepower at 8250 rpm and 338 pound-feet of torque at 6250 rpm. Unlike the PDK-only GT3/GT3 RS models, the R comes solely with a six-speed manual transmission. Curb weight is 3021 pounds, 110 pounds lighter than the already light GT3 RS. Weight was reduced by using carbon fiber for the fenders and hood and magnesium for the roof. There are also no rear seats and expect to have to use the windows as it doesn't have air conditioning. Porsche will make just 991 (hehe) of the 911 R. They will sell for $184,900 and will hit dealers late this summer.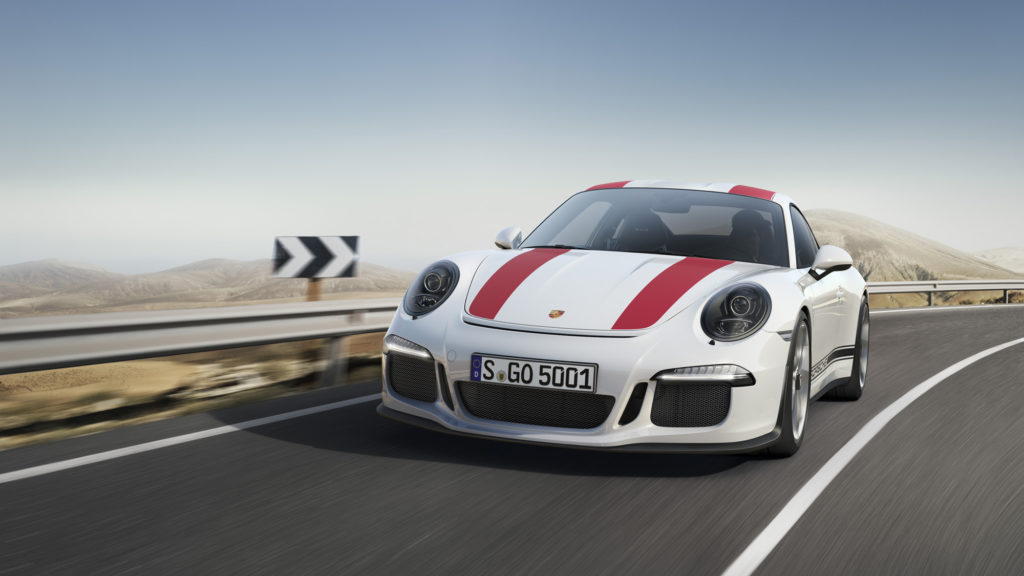 Engine: 4.0-liter flat-six engine, normally aspirated
Horsepower: 500 hp at 8,250 rpm
0 – 60 mph: 3.7 sec
Top Track Speed: 200 mph
Price: $ 184,900
Aston Martin DB11
Aston has gone to the considerable expense of developing a new twin-turbocharged V-12 displacing 5.2 liters and producing 600 horsepower and 516 pound-feet of torque. Aston Martin claims the DB11 will sprint from 0-62 mph in 3.9 sec and onto a top speed of 200 mph. The Aston Martin DB11 will go on sale in Q4 of 2016 and will be priced at  $211,995 in the United States.
600 hp 5.2-liter twin-turbo V12 
200 mph top speed
0-62 in 3.9 sec
Bugatti Chiron
The Bugatti Veyron had 1,000 horsepower when Bugatti launched it in 2005. The follow up is finally here, the Bugatti Chiron and it will have almost 500 more than that. The Chiron is the world's most powerful, fastest, most luxurious and most exclusive production super sports car. It is expected to launch fall 2016.
Engine: 8-liter W16
Power: 1,478 hp
Torque: 1,180 lb-ft between 2,000 and 6,000 rpm
Maximum speed: 261 mph
0 to 60 mph: Less than 2.5 seconds
0-124 mph: Less than 6.5 seconds
0-186 mph in 13.5 seconds
Basic price: €2.4 million
2017 Camaro ZL1
The 2017 Chevy Camaro ZL1 with the new and much better interior and ……wait for it…..the Corvette Z06-sourced supercharged 6.2 liter with a massive 640 horsepower and a 640 ft-lbs of torque mated to either a six-speed manual or the all new ten-speed automatic.
The ZL1 will come with magnetic ride suspension, a limited-slip differential, and carbon fiber hood. Chevy claims it is 200 pounds lighter than the previous car, making it a delicious recipe all round. No 0-60 times were quoted but expect mid 3 second times. The Camaro ZL1 goes on sale late this year.
2017 Alfa Romeo Giulia Quadrifoglio
The Giulia Quadrifoglio Delivers Class-leading 505 Horsepower, 443 pound-feet of torque, and a claimed 0-60 in 3.8 Seconds as well as storming around the Nürburgring in 7:39, the fastest ever by a four-door production sedan. It has Ferrari DNA too, sporting a  bi-turbo V-6 that makes the Giulia Quadrifoglio the most powerful Alfa Romeo production car ever, one that is capable of a 191 mph top speed.
All-new 2017 Alfa Romeo Quadrifoglio begins production for North America late in the second-quarter of 2016 with a starting U.S. Manufacturer's Suggested Retail Price (MSRP) of around $70,000. We'll take one please.