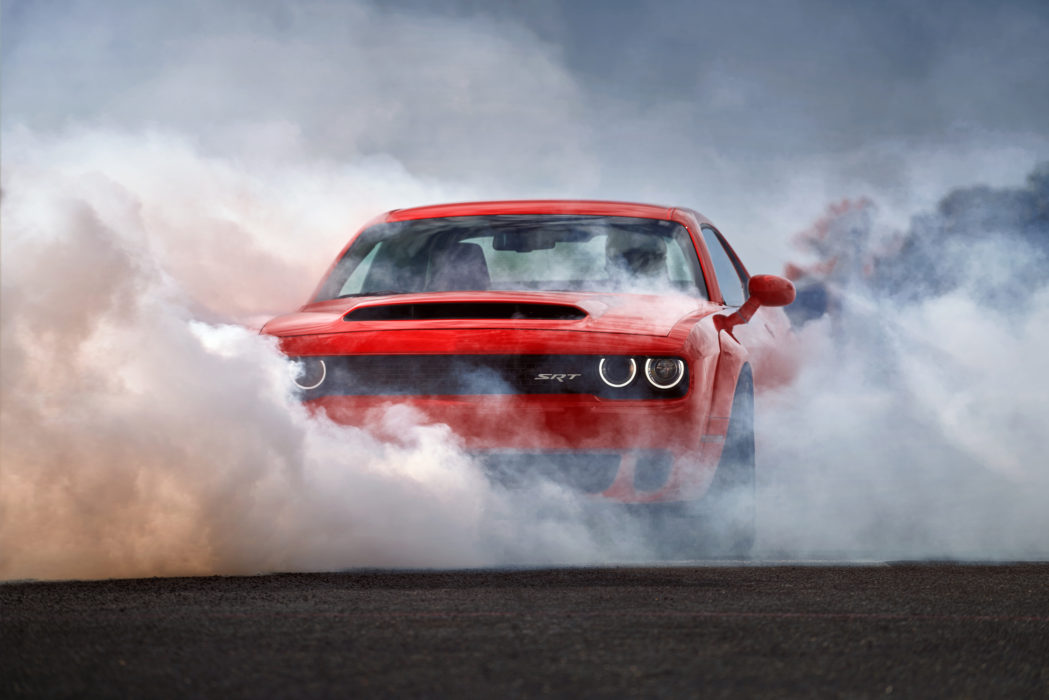 There are some great cars coming out in 2017/2018, including the Bugatti Chiron, but these 5 are realistically the cars we would really like to drive now and ones we can get ours hands on….we hope.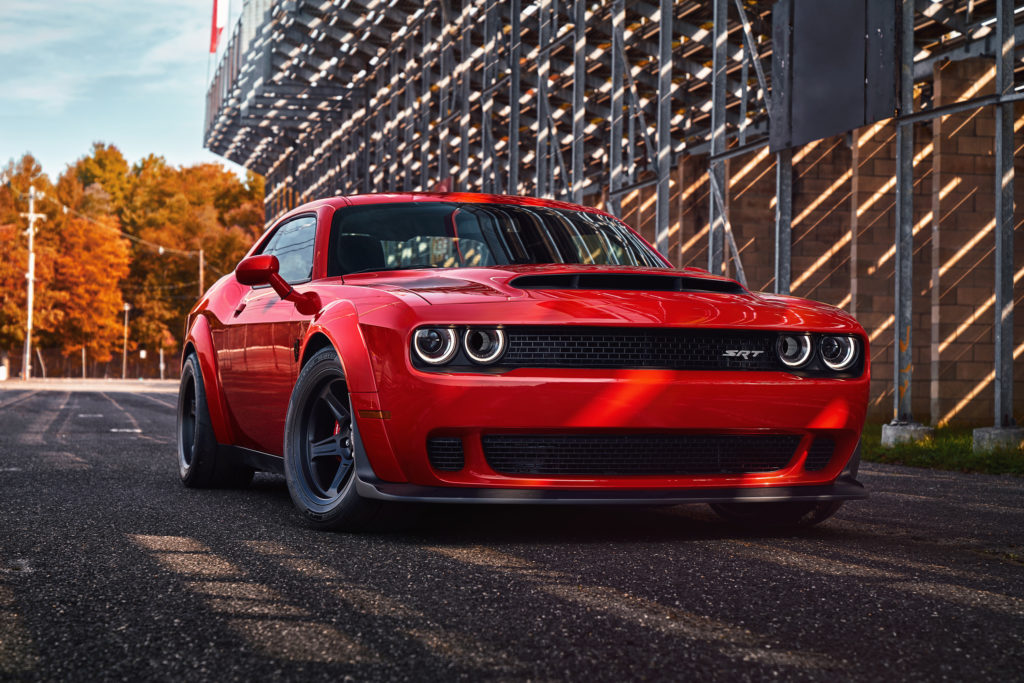 Just revealed at the New York International Auto Show the Demon offers up 840 horsepower and 770 pounds-feet of torque from a supercharged 6.2-liter HEMI® Demon V-8 engine, it's the highest horsepower V-8 production car engine ever produced. It's also the world's fastest quarter-mile production car with an elapsed time (ET) of 9.65 seconds and 140 miles per hour (mph) as certified by National Hot Rod Association (NHRA) and can go from 0-60 in 2.3 seconds.
2. 2017 Chevrolet Camaro ZL1
Powered by the LT4 supercharged 6.2L V-8 engine estimated at 650 hp and either a six-speed manual transmission with Active Rev Match or an all-new 10-speed automatic.
Performance specs:
0-60 mph in 3.5 seconds
Quarter-mile in 11.4 seconds at 127 mph
1.02g max cornering
60-0 mph braking in 107 feet (35 meters)
3. Honda Civic Type R
With 306 horsepower and 295 lb-ft of torque available from its 2.0-liter DOHC, direct-injected and turbocharged i-VTEC® in-line 4-cylinder engine, the 2017 Civic Type R will be the fastest, most powerful Honda ever sold in America.
The first Type R-badged Honda will go on sale nationwide in late spring with an MSRP in the mid-$30,000 range.
2018 Jeep Grand Cherokee Trackhawk
With 707-horsepower 2018 Jeep Grand Cherokee Trackhawk is the the most powerful and quickest SUV ever. With a supercharged 6.2-liter V-8 engine putting out 645 lb.-ft. of torque it will scorch from 0-60 mph in 3.5 seconds, quarter mile in 11.6 seconds and has a top speed of 180 mph. The upgraded TorqueFlite eight-speed automatic transmission and driveline components have been engineered to handle the additional torque output and the new Brembo braking system includes largest-ever front brakes on a Jeep vehicle.
2018 Audi RS 5 Coupe
The 2.9 TFSI V6 bi-turbo engine, which Audi developed from the ground up, produces 450 hp and 442 lb-ft up 125 lb-ft from the previous model, available across a wide band from 1,900 to 5,000 rpm. The top model in the A5 family will sprints from 0 – 62 mph in 3.9 seconds and with the optional dynamic package reaches a top speed of 174.0 mph.