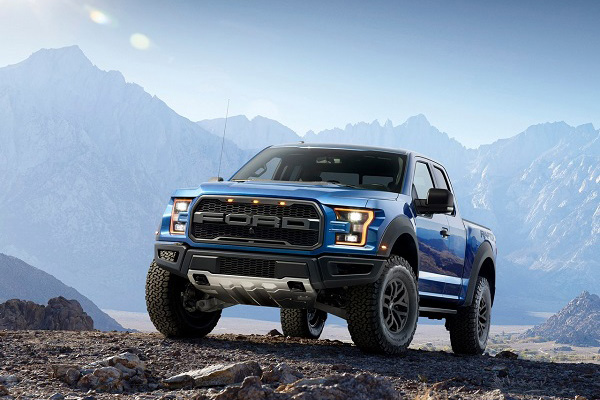 We already knew that the new 2017 Ford F-150 Raptor would be using Ford's now ubiquitous EcoBoost engine, but we didn't know how much power it would be developing. Now thanks to comments made by an exec recently, that number will be around 450 hp.
Impressive. This is 39 hp more than the outgoing SVT Raptor.
What we don't know is the torque numbers. We know that the 3.5 liter Ecoboost puts out 400 lb ft in a Transit, with 320 hp, so this beast should top 500 lb ft, in theory. That's a lot, especially with that new lightweight aluminum body.
Of course, we know the engine will pump out more than 600 hp, as that's what's promised for the new GT supercar which will feature its own version of the potent EcoBoost six.
Gallery
[Best_Wordpress_Gallery id="13″ gal_title="2017 Ford F-150 Raptor"]