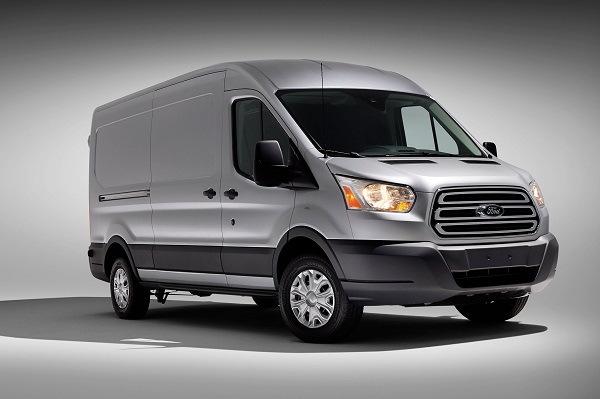 Ford has introduced the 2015 Ford Transit EcoBoost in North America for the first time in its long history and it will replace for the 40-year old Econoline/E-Series. The Transit has been available since Summer 2014 but this is the first chance we have had to test drive it, probably because vans are usually not very high on our list. Before we get into what it is and how it drives, lets go back 62 years to 1953………..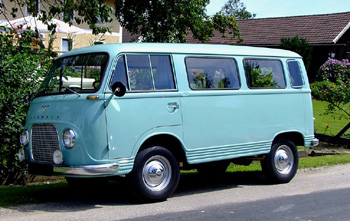 The First Transit
Unlike the British-built Transit, the first production Ford to wear the "Transit" badge was a built in Ford's Cologne plant in Germany. It was introduced in 1953 as FK 1000 with a 1.3 liter inline-four engine from the contemporary Taunus. The FK1000 was not widely exported and there are few examples remaining. In 1965, the engine was upgraded to a 1.5 liter, which lasted till 1965 when production of this model was stopped.
The first true generation of the Ford Transit arrived in 1965 and was used in numerous iterations by various different elements of society from the police, ice cream salesmen and bank robbers. British police have reported that in the 1970s, 95% of all robberies in which the criminals used a vehicle involved this type of Ford Transit.  The Mk1 as it was called remained unchanged until 1978 when the second generation was launched. After 5 decades and total of 7 million Transits sold we arrive at this latest and best Ford Transit yet.
Powertrain
The Transit comes with 3 different engines, but the one  one we wanted to test is the most interesting. The EcoBoost engine is now spread across most models in the Ford range. We drove the 3.5l turbo which  puts out 320 hp and an incredible 400 ft lbs at 2250rpm. Mated to a 6 speed auto, the van scorched to 60 in 7.3 seconds,  a time that would embarrass some hot hatchbacks. Power delivery is seemless and sitting so far forward in the cab only exacerbates the feeling of speed. Weighing in a 6000 lbs with room for plenty of cargo or people, this van should scare its competition silly.
On The Road
Once on the highway the Transit tracks very straight, steering is precise but a bit on the light side, which is great for a round town. It's easy to get it up to 90mph, but beyond that, because it is a high sided vehicle, is probably where you shouldn't go. If your business is delivery then  this is the vehicle for you. Seats are very comfortable, driving posiion is great and the controls including the brakes are excellent.
We had tested several Mustangs, a 2015 Expedition and an F-150 before we jumped  into the Transit, mainly because one of our testers said it would be the worst drive of the lot. He returned with a huge smile on his face and said he was completely surprised how well it drives.
We agree this van is an absolute hoot to drive……..
Gallery
[Best_Wordpress_Gallery id="12″ gal_title="Ford Transit"]
2015 Ford Transit EcoBoost Specifications
| | |
| --- | --- |
| BASE PRICE:  | $31,645 (Van) – $34,235 (Wagon) |
| VEHICLE LAYOUT:  | Front-engine, RWD, 2-15 pass, 2-door van |
| ENGINES: | 3.5L turbocharged DOHC 24-valve V-6 |
| POWER: | 320 hp |
| TORQUE: | 400 lb ft @ 2250rpm |
| TRANSMISSION: | 6-speed automatic |
| CURB WEIGHT:  | 5000-7000 lb (est) |
| 0-60 MPH:  | 7.3 secs |
| EPA CITY/HWY FUEL ECON | 14/19 mpg |
2022 CT5 V BLACKWING – TESTED
2022 Lexus NX 450h+ – First Drive
2022 Audi A4 45 TFSI Review