Road Test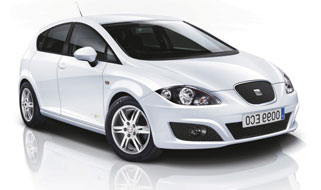 Published on January 18th, 2013 | by Nigel Atkinson
0
2013 Seat Leon SE TDI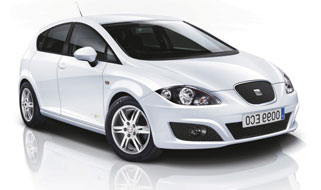 What's Good
VW quality
Unbelievably economical
VW Golf like handling
What's Not Good
Quite slow
HVAC struggles in damp weather
Poor trunk space
Road Test Reviews score: 6 out of 10
Dealer Experience – N/A


First off you can't buy the 2013 Seat Leon SE TDI here in the US. Why? Because demand would be too small and costs too high for VW to federalize it and the American public wouldn't buy it because it is both a diesel and a hatchback.
So what exactly is it? SEAT is a Spanish automobile maker that is currently owned by the German Volkswagon Group (VAG). They currently churn out cars based on the VW platform but with more interesting body shapes. They are typically cheaper than their VW sister cars and sell in much smaller numbers. They used to partner with Fiat for many years building cars under license including some Lancias. Now most cars are built in either Portugal or Slovakia.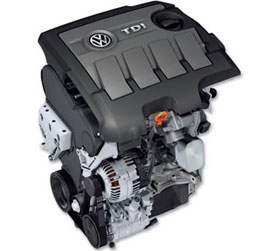 That said we picked up our test car from Heathrow Airport in London and drove 2 hours West towards the City of Bristol on motorways, 2 lane highways and other small roads.
The car  is fairly slow with a 0-60 time coming up in 11.3 seconds (drag race with a Prius perhaps?). This Seat Leon uses a VW sourced 1.6 liter turbo diesel engine pushing out 105hp @ 4400rpm. Not exactly huge numbers here…..but here are some that are. This car knocks the socks off a Toyota Prius with City mpg at 44.3 and Highway 61.3!!
This car is impressive. Even though it's slow I would buy it over the insipid Prius any day. It hustles through the corners, tracks straight and has enough torque to pass a couple of slow cars at a time.
The 2013 Seat Leon SE TDI is the vehicular equivalent of a peanut butter and jelly sandwich; practical, affordable and rarely disappointing. And just in case you think it sounds like a London Taxi, it doesn't,  it's actually very quiet and relaxing and will cruise happily all day at 90mph (which is what we Europeans do by the way).
Our car came with the DSG option which we liked. Inside it is very Germanic, which means dull but well put together, with a feel like the materials will last forever.
The only real complaint was the heating and A/C. It was raining for most of the time and we couldn't get the windshield to clear using the intended button so we had to keep turning on the A/C which immediately made the car cold.
Also to note is the small awkward trunk, we could only get one large suitcase in with the others thrown on the back seat. It could be packaged a little better.
We really like the Seat Leon. The car looks good and works well as a conventional family hatch. It's not trying to be clever and, in many ways, therein lies the root of its appeal.
It's a wide and varied range, that is pleasing in almost all its applications. The diesel models are cheap to run and come well equipped.it is a great shame no one in the US can buy….or wait what about a quick trip to Mexico? hmmmm
What would we do?
If we could we would buy the 2.0 tdi which has almost 170hp and way more torque. It would be nice if VW took a hint and gave us this engine option in the new Golf due in 2014. Ahh we can but dream…………………
Please follow and like us: